8-week course: Oct 4 – Nov 22 – SOLD OUT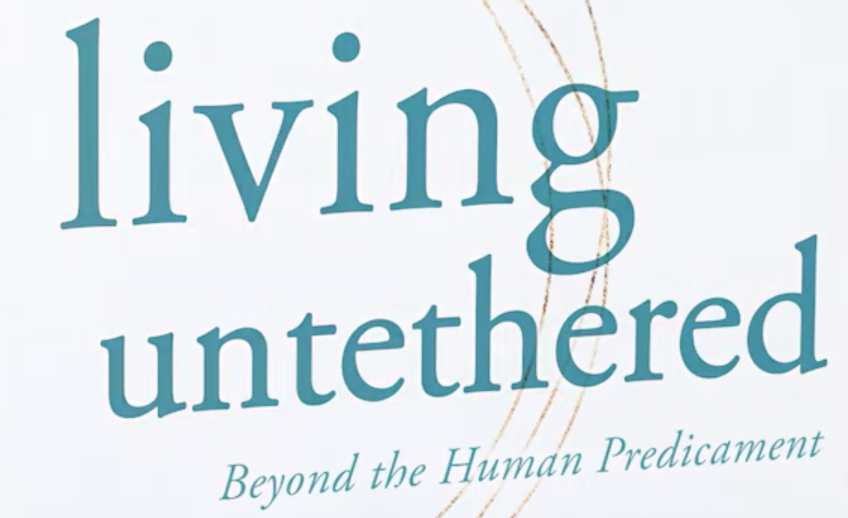 "This course helped me to discover that "learning to let go" is more important than anything else in life." – Melinda White
What can you do each day to release yourself from fear and discover the natural joy and peace that are within you, always?
We all want to feel more joy, happiness, and deeper meaning in our lives. But are we looking in all the wrong places? When our sense of wholeness depends on things outside ourselves—whether it's a coveted job, a new house, a lavish vacation, or even a new relationship—we are setting ourselves up for suffering. A better path is to look inside for real freedom, love, and inspiration. But how do we embark on this inner journey?
Following his seminal work, The Untethered Soul, Michael (Mickey) Singer's latest book Living Untethered, presents clear guidance for moving beyond the thoughts, feelings and habits that keep you stuck. It provides a deeper understanding of where thoughts and emotions come from, how to unblock your natural energy flow, and how to free yourself from psychological scars (samskaras).
The practice is to learn to let go of resistance. The thing is, really letting go runs against everything you've been taught about how to be happy. It takes practice to re-train your mind. This course focuses on how to apply these teachings to your life. It is not for the feint of heart. It takes real courage and a strong will.
"This was a life changing course. Distilling the momentous principles in Living Untethered with others was very impactful, as were the home practices. Highly recommended!" – Shannon
In this 8-week course, you will learn…
How and why we create internal blockages
How these blockages prevent us from enjoying life

How they ruin our relationships
How they stress us out
How they cause us to be overly sensitive
How they trigger anger, fear, loneliness and depression
How they prevent us from appreciating the moment in front of us

How to release your blockages and stop acting from a place of reactivity
How to live life from your highest aspiration instead of your fear and craving
How to keep your heart open and dwell happily in the present moment
How to be truly, deeply happy
How to apply these teachings to your life
"Laurie is an expert guide – especially to the more challenging (or confusing) aspects of Singer's teachings. He cares about his students, is generous with his time and is committed to making sure you have the tools and support needed to progress in your practice." – Firth MacMillan
What's included in the course?
8 classes that provide a step-by-step understanding of our internal blockages and how to release them, based on the book Living Untethered.
Guided meditation recordings to learn to identify resistance in your experience and let it go
Exercises to apply the practice to daily life
Q&A sessions
One-on-one interviews with the teacher
"The Untethered Soul course has given me the ability to find joy and ease amid challenging emotions and situations." – Kim Yee
What's not Included?
The book Living Untethered. Please purchase this yourself, in advance of the course. Each week we'll focus on particular chapters, which you will be expected to read in advance of the class. Available at Indigo or Amazon.ca or by free audiobook loan from Toronto Public Library.
"The Untethered Soul course took my understanding of the book to a new level. Laurie's guided meditations and homework were particularly useful in applying the content to real life." – Andree Chenier
Teacher:
Laurie Arron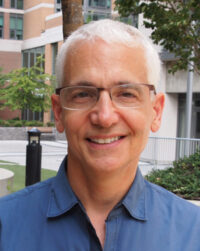 Laurie is a long-time mindfulness meditation teacher, a member of Zen master Thich Nhat Hanh's Order of Interbeing, and a facilitator at MPC Toronto. After reading The Untethered Soul, Laurie travelled to the Temple of the Universe in northern Florida to meet Mickey Singer in person, and has enjoyed several retreats there. His time there gave him added insight into how to practice Mickey's teachings. Laurie developed a course based on The Untethered Soul and has taught it since 2020. He is now teaching this Living Untethered course.
Laurie has been practicing mindfulness and meditation since 2001. In addition to numerous long-term retreats with Thich Nhat Hanh, he has also trained with Shinzen Young, Ken McLeod and Joseph Goldstein, and is certified to teach Mindfulness-Based Stress Reduction.
Laurie is currently the president of On Call Centre. He was the Managing Director of the Centre for Mindfulness Studies, Director of Advocacy for national LGBTQ equality group Egale Canada, Executive Director of the Green Party of Canada, and an associate lawyer at Osler, Hoskin & Harcourt.
Laurie: "These books and my time spent with their author, Michael Singer, have given me the key to letting go. Simply put, I have learned how to release my internal blockages, to free the love, joy and enthusiasm that are always there inside. Some call it Buddha nature, chi, shakti. It's there. All you need to do is learn to let go of resistance. I encourage you to read the book. And if you like to learn in a more structured and communal way, I've created a course that includes reading the book. The course focuses on how to apply the teachings to your life."
"Laurie is an incredible teacher who guides you through this unique course in a very concise, pragmatic, compassionate, passionate, engaging, fun, uplifting manner and shares openly and honestly from his own life experiences which definitely makes the experience very meaningful." – Gary McLaughlin
When:
Wednesdays, Oct 4 – Nov 22, 2023
7:15 – 9:15 pm Eastern time
Where:
Live online by Zoom video conference
Class Size:
Maximum class size is 14 people.
Cost:
Sliding scale from Cdn $95 – $325. Half of all proceeds donated to non-profit meditation / mindfulness group of your choice. (See About page for details.)
If you can't afford the course fee, bursary spaces are available. Apply here: https://forms.gle/9N58j4BcWzwXbHL98
Refunds up to 7 days before the course begins.
THE COURSE IS SOLD OUT. TO BE ADDED TO THE WAIT LIST OR CONTACTED WHEN THE NEXT COURSE IS OFFERED:
---
Free Intro Session
Laurie is offering a free intro session on Wed, Sept 20 from 7:15 – 8:45 pm eastern time.
---
If you have any questions, or are interested in the course, please email laurieclearmind [at] gmail.com
"If you are seeking truth as well as freedom from the neurotic mind, this thoughtful, effective course is something to seriously consider diving into. With Laurie as your guide and teacher, you will experience his super-supportive , calm, fun and loving presence throughout your time in this meaningful course. This is the kind of human you want at your back, as you take the brave steps to free yourself from yourself." – Dawn Collins
Mickey gives 3 talks each week, and makes them available for free: https://tou.org/talks/