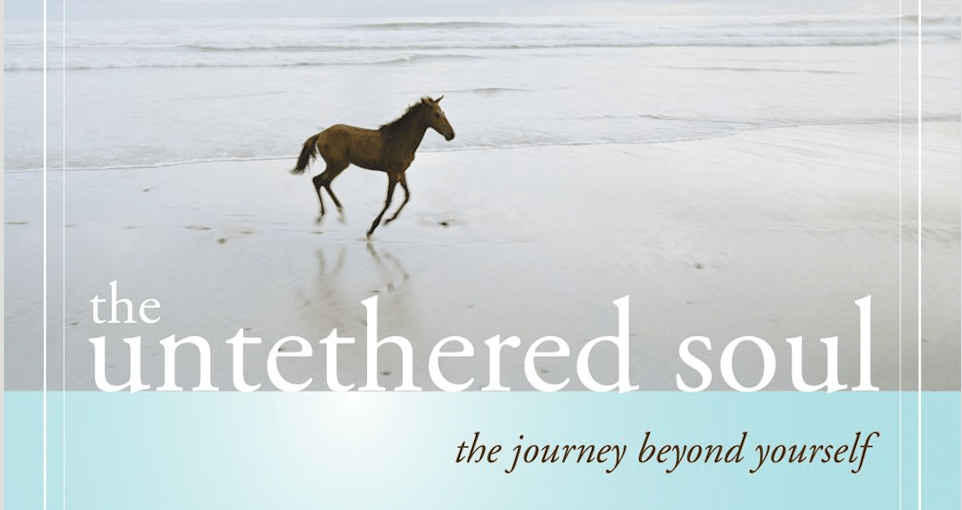 "This course is extremely beneficial to anyone who is interested in self- development, self-love, mindfulness and deepening their practice. I feel I have unlocked some secret sauce for cracking life!"   – Phillipa Flynn
What can you do each day to release yourself from fear and discover the natural joy and peace that are within you, always?
In his NY Times bestselling book The Untethered Soul, Michael (Mickey) Singer presents a compelling explanation of why, instead of joy, we feel fear, we feel unease, we don't feel okay. The reason is we cling to what is pleasant and avoid what is unpleasant. Every time we do that, we create internal blockages. We create so many that we are repeatedly triggered and bothered.
The solution is to learn to let go of resistance. The thing is, really letting go runs against everything you've been taught about how to be happy. It takes practice to re-train your mind. This course focuses on how to apply Mickey's teachings to your life. It is not for the feint of heart. It takes real courage and a strong will to put these teachings into practice.
"This course really helped me put the book's teachings into practice in a concrete, meaningful way. Laurie is a gifted, patient, authentic guide and teacher."  – Tanya Feick
In this 8-week course, you will learn…
How and why we create internal blockages
How these blockages prevent us from enjoying life

How they ruin our relationships
How they stress us out
How they cause us to be overly sensitive
How they trigger anger, fear, loneliness and depression
How they prevent us from appreciating the moment in front of us

How to release your blockages and stop acting from a place of reactivity
How to live life from your highest aspiration instead of your fear and craving
How to keep your heart open and dwell happily in the present moment
How to be truly, deeply happy
How to apply these teachings to your life
"Laurie is an expert guide - especially to the more challenging (or confusing) aspects of Singer's teachings.  He cares about his students, is generous with his time and is committed to making sure you have the tools and support needed to progress in your practice."    – Firth MacMillan
What's included in the course?
8 classes that provide a step-by-step understanding of our internal blockages and how to release them, based on the book The Untethered Soul.
Guided meditation recordings to learn to identify resistance in your experience and let it go
Exercises to apply the practice to daily life
Q&A sessions
One-on-one interviews with the teacher
"This course has given me the ability to find joy and ease amid challenging emotions and situations."   – Kim Yee
What's not Included?
The book The Untethered Soul. Please purchase this yourself, in advance of the course. It is a New York Times bestseller and is available online and at bookstores everywhere. We will read the book as part of this course. Here are a few ways to get the book:
E-Book: Google Play or Amazon.ca, etc.
Paperback: Chapters.ca or Amazon.ca, etc.
Audiobook: free from Toronto Public Library
"This course took my understanding of the book to a new level. Laurie's guided meditations and homework were particularly useful in applying the content to real life."   – Andree Chenier
Teacher:
Laurie Arron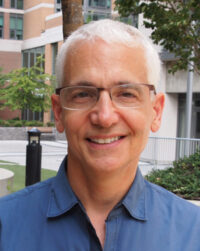 Laurie is a long-time mindfulness meditation teacher and a member of Thich Nhat Hanh's Order of Interbeing. After reading The Untethered Soul, Laurie travelled to the Temple of the Universe in northern Florida to meet Mickey Singer in person, and has enjoyed several retreats there. His time there gave him added insight into how to practice Mickey's teachings. Laurie developed a course based on The Untethered Soul and has taught it since 2020. He is now teaching a course based on Mickey's new book – Living Untethered.
Laurie has been practicing mindfulness and meditation since 2001. In addition to numerous long-term retreats with Thich Nhat Hanh, he has also trained with Shinzen Young, Ken McLeod and Joseph Goldstein, and is certified to teach Mindfulness-Based Stress Reduction.
Laurie is currently the president of On Call Centre. He was the Managing Director of the Centre for Mindfulness Studies, Director of Advocacy for national LGBTQ equality group Egale Canada, Executive Director of the Green Party of Canada, and an associate lawyer at Osler, Hoskin & Harcourt.
Laurie: "I've been teaching meditation for years, but this book and my time spent with its author, Michael Singer, have changed my life. Simply put, I have learned to release my internal blockages, and to free the love, joy and enthusiasm that are always there inside. Some call it Buddha nature, chi, shakti. It's there. All you need to do is learn to let go of resistance. I encourage you to read the book. And if you like to learn in a more structured and communal way, I've created a course that includes reading the book. The course focuses on how to apply the teachings to your life."
"Laurie is an incredible teacher who guides you through this unique course in a very concise, pragmatic, compassionate, passionate, engaging, fun, uplifting manner and shares openly and honestly from his own life experiences which definitely makes the experience very meaningful."   – Gary McLaughlin
When:
Not currently being offered – current offering: Living Untethered course
Where:
Live online by Zoom video conference
Cost:
Sliding scale from Cdn $95 – $325. Half of all proceeds donated to non-profit meditation / mindfulness group of your choice. (See About page for details.)
If you can't afford the course fee, bursary spaces are available. Apply here: https://forms.gle/9N58j4BcWzwXbHL98
Refunds up to 7 days before the course begins.
Please note the first week we will be covering the introduction and chapters 1-3.
---
Free Intro Workshop:
No intro workshop currently scheduled.
---
If you have any questions, or are interested in the course, please email laurieclearmind [at] gmail.com
"I highly recommend this course. It illuminates harmful thought and emotional patterns and provides a great tool for dealing with them. Laurie is a wonderful, dedicated leader who created a safe environment that fosters growth."   – Janet Welsh